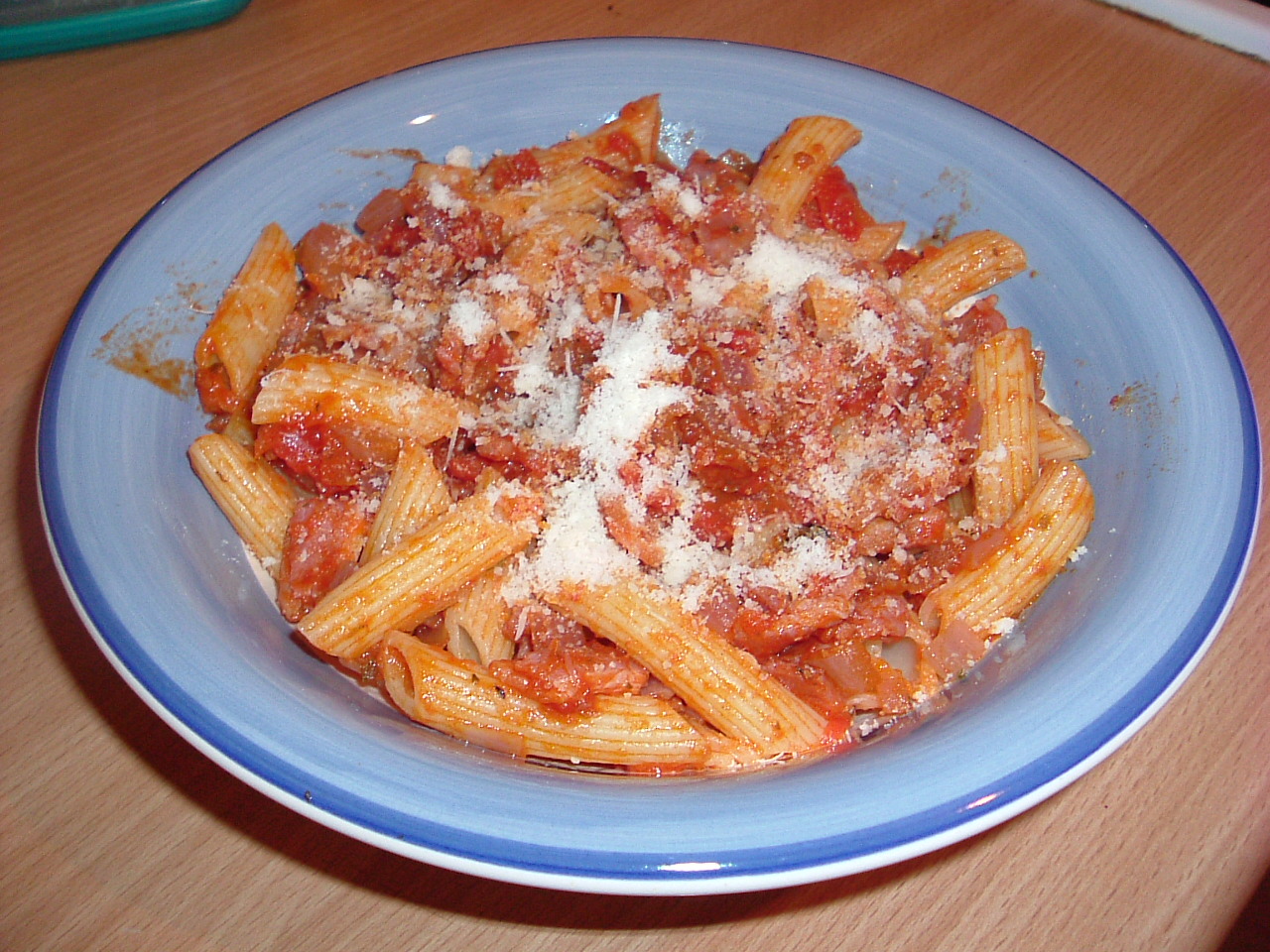 This pasta recipe is made with everyday items you likely have in your fridge.
Ingredients:
8 slices bacon, chopped
1/2 cup cherry tomatoes
1 tub chive and onion soft cream cheese spread
1 cup milk
1/2 cup grated Parmesan cheese
6 cups hot cooked penne pasta
Cook bacon in skillet 5 min or until bacon is crisp.

Drain skillet, leaving bacon in skillet. Stir in cherry tomatoes.

3. Add cream cheese spread, milk and Parmesan cheese

Mix well all these ingredients.

Stir frequently.

Stir in pasta. Sprinkle chive if you want.

And this wonderful recipe it's ready to eat! Thanks Andrea it looks delicious!