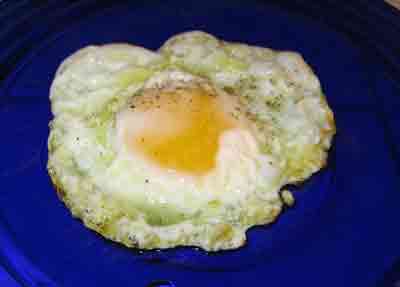 Ingredients: One or two
chicken eggs
A little oil.
Not a very large skillet.
Preparation:
Light the fire and let it warm up the pan with a little oil and let it warm up, then carefully fry the egg and let it cook gently, when brown, take it out with a spatula to a dish and throw him salt. So you have a pair of delicious fried eggs.
You can accompany them with chips, rice, etc...Delicious!!